Participate in crowdfunding immediately to get the highest discount!
Kickstarter:Click here
Introducing the revolutionary Lenercom Energon Max - the first in&outdoor suitcase power station with a massive 3,840Wh LiFePO4 power capacity and 3000W power output. This award-winning power station has won the prestigious MUSE Design Award and is the world's first suitcase-style power station, making it highly portable and compact. It features reliable battery cells, a household-level battery management system, and top-of-the-line automatic fire extinguishing technology, ensuring maximum safety. With its seamless UPS function, Lenercom Energon Max provides an uninterrupted power supply anywhere, anytime, making it ideal for household use.
Lenercom Energon Max power station redefines portability with its suitcase-style design and an impressive power-to-weight ratio of 83.47Wh per kilogram. Its compact size and retractable handle, which can hold up to 100kg, make it effortless to transport for camping, hiking, and outdoor events. It also serves as a reliable backup option in emergencies, while its slim profile enables easy storage in its compact design (569mm*443mm*312mm). Lenercom Energon Max is the ultimate solution for anyone in need of a reliable power source on the go, offering convenience, portability, and flexibility in one complete package.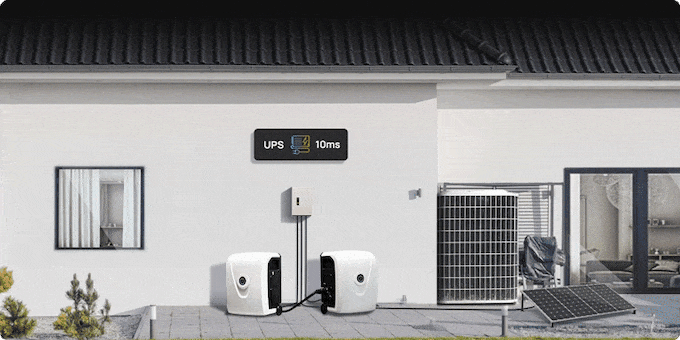 Additionally, it provides household power supply like a small micro-grid and has a built-in UPS for automatic power supply within 10ms in case of a power outage. And its design features a wide voltage range and frequency adaptability (50Hz/60Hz), ranging from 90-110V (US standard) to 180-220V (EU standard).
Lenercom Energon Max boasts an expandable battery capacity of 3840Wh to 7680Wh, allowing electrical devices to last twice as long and meet various demands. With a 3KW output power, it features 12 charging ports and 1 wireless charger, powering multiple devices simultaneously. Its 1HP to 2HP motor load capacity enables it to drive heavy outdoor equipment and tools, such as drills and saws, and even power lawnmowers.
Outdoor is the best! No matter how many electrical appliances you bring for camping, it doesn't matter because Lenercom Energon Max's powerful power and battery capacity can handle everything. As an excellent power source, it even supports charging electric cars. If your car runs out of power on the way, don't worry, pull it out from the trunk, and it can continue to extend the range by 12 to 18 kilometers, allowing you to drive to the next charging station.

Lenercom Energon Max can be charged in 4 ways: generator, solar charging(Up to 1200W), AC and solar charging plus AC. These are set to make the whole progress of recharging more smoothly, which enables you to charge it anywhere.
Lenercom's inverter provides input overload protection for safe charging, capable of handling grid surge currents and extending battery life. With their extensive experience in household and commercial energy storage, this feature is a demonstration of Lenercom's expertise. Additionally, the inverter features hybrid charging functionality for faster charging speeds.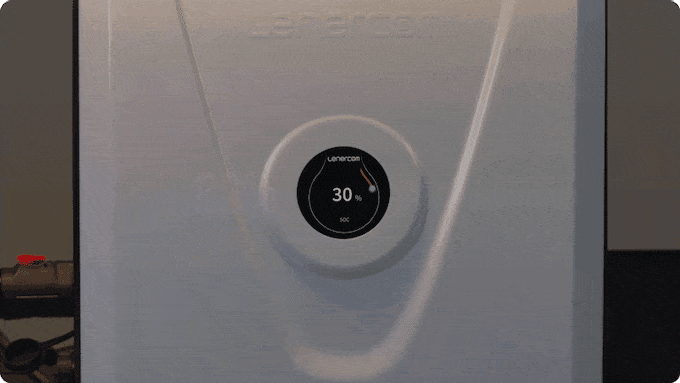 Lenercom Energon Max (3,000W) takes you 1.7 hours to get the device charged to 80% by a standard wall outlet and solar panels. No doubt it lies provide as much convenience as possible in fast-recharging technology so far.
Designed with 12 ports, Lenercom Energon Max has allowed you to charge multiple electronic devices simultaneously. From phones and tablets to laptops and more, you can power them all at once, saving you both time and hassle.
Lenercom Energon Max Series offers an affordable and renewable energy source to power your home while reducing your energy bills, with a maximum solar input of 1200W. Not only does this reduce your carbon footprint, but it also helps to lower your energy bills over time.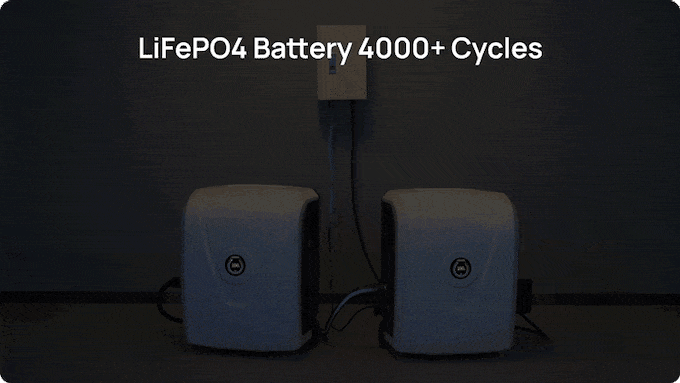 We have implemented the best air duct heat dissipation design in the internal structure to efficiently exhaust the heat generated by the battery, which enhances the battery's safety and lifespan. We use the most reliable and safe type of lithium battery, the lithium iron phosphate battery, which is widely used in electric cars. We promise to use the highest quality battery cells regardless of the cost because it is what our consumers are most concerned about.
LiFePO4 batteries are known for their safety, reliability, and long lifespan, making them an ideal choice for powering your home. At Lenercom, we take our responsibility to seriously provide you and your family with a safe environment, which is why we use LiFePO4 batteries in our products.
Our proprietary battery management system is designed to optimize the performance, lifespan, and shelf life of Lenercom Energon Max. Using advanced AI algorithms, it regulates and maintains the health of each battery individually. With a sleep function, the system minimizes power consumption when the device is not in use for extended periods, ensuring that stored power is not depleted when you need it. In the event of a system failure, our system reset function quickly restarts the device, providing greater safety and intelligent management strategies.
Lenercom is a well-known brand for household energy storage, and every one of our household energy storage devices is equipped with an automatic fire extinguishing system, providing consumers with the most comprehensive safety guarantee. It can detect lithium battery ignition points in the shortest possible time and automatically activate an aerosol smoke fire extinguishing system that can put out the fire in just a few seconds. All of this is done automatically! To ensure that you and your family are protected, we have also installed this system on Energon Ma it, making it unique on the market.
We designed a smart app for real-time monitoring, providing clear insights on the product's status, such as charging and discharging levels, AC charge speeds, and more.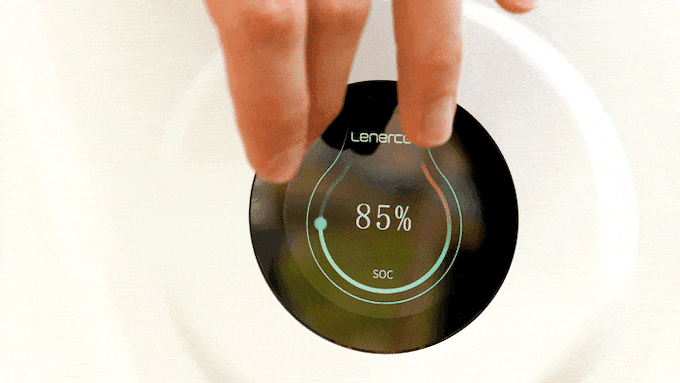 In addition to the app, we also offer a cool touch screen that displays the following information: "remaining battery power, real-time photovoltaic power generation, real-time grid charging power, real-time load output power, current cell average temperature, and fault alarm information." Because it can provide so much information, it has been designed with a switchable interface, so now you don't have to open your phone to see everything in real time! When it is turned off, the screen will turn off after 1 minute to save power.
*The weight of the P2000 version is 38kg and 46kg for the P3000 version, and the dimensions of the two versions are 569mm x 443mm x 312mm.
Lenercom's vision is to create a system that effortlessly integrates into everyone's lifestyle, regardless of their location or economic standing. The ultimate objective is to energize the world with our Lenercom Energon Max series and other similar innovations.
At Lenercom, our team is made up of passionate and dedicated professionals who are committed to advancing the world of renewable energy. With years of experience in research, development, and manufacturing, we have a deep understanding of the challenges and opportunities in the industry. We take pride in our innovative approach to creating sustainable energy solutions and are always looking for new and better ways to serve our customers.
Our commitment to providing top-quality integrated photovoltaic ESS solutions for residential, commercial, and industrial users is at the core of everything we do. We believe that by working together and pushing the boundaries of what's possible, we can make a real difference in the world.
Lenercom is a proud recipient of numerous international awards, including the IF Design Awards and the Gold Award from the Muse Design Awards while receiving widespread recognition and praise from media outlets around the world.